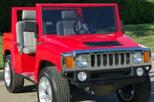 $24.99
Whether you are looking for an exciting sightseeing adventure around Miami Beach or a laid back cruise, these luxury electric cars provide a cool and comfortable way to rid... [Read more]
Enjoy more space and save money by reserving a vacation rental for your staty in South Florida. First class condos and homes are available for short term vacation rental.
| | |
| |
0br - 3rd and Collins Condo Rental - South Beach

$125.00

THE KNICKERBOCKER building is an exquisite three story condominium complex with 19 total units. The layout of these condos features a very modern European kitchen, bathroom and amenities for the comfort of the tenant. Fully furnished with washer and. [Read more]

2br - South Beach Stylish Loft 107 Vacation Rental

$275.00

Unique Loft- inspired spacious condo, 2/2.5 baths. RIGHT IN THE HEART OF THE ART DECO DISTRICT! ! - Smack in the middle of all of it. You are 1 block from Lincoln Road. Walk to everything, Beach, Restaurants, Bars, Clubs. One of the best kept. [Read more]

1br - SOUTH BEACH 1 BR CLOSE TO THE BEACH

$122.00

The court Yard is an art deco vacation rental apartment building situated in the center of South Beach: Just one block away from the renowned Lincoln Road and five blocks from the famous beaches of South Beach. The vacation rental property from 1937. [Read more]

2br - SOUTH BEACH 2 BR CLOSE TO THE BEACH

$178.00

Hispaniola House is a wonderful small historic property, located in the heart of South Beach, close to Lincoln Road, Espanola Way, and the beaches. This Spanish art deco vacation rental building was built in the 30's but was fully renovated for your. [Read more]

2br - THE MERCURY HOTEL SOUTH BEACH-SOUTH OF FIFTH

$100.00

MEMORIAL DAY WEEKEND NOTE- THE TWO BEDROOM DELUXE SUITE IS RESERVED - THE ONE BEDROOM DELUXE SUITE IS AVAILABLE FROM MAY 21- 29 The Mercury Condominium- (100 Collins Avenue, South Beach, 33139) is a fully renovated Historic Miami Beach Art Deco. [Read more]

6br - South Beach Luxury Waterfront Mansion

$4,384.00

This incredible newer home is located on the prestigious North Bay Road, where many celebrities and stars live. This gorgeous estate has 6 bedrooms, with a separate, private entrance to one of these bedrooms, an office, 7 and a half baths, large. [Read more]

0br - SOUTH BEACH DESIGNER STUDIO ONE BLOCK FROM OCEAN

$78.00

Light, cheery, one of a kind designer studio overlooking the gardens of a boutique hotel. A Murphy bed ingeniously becomes a dining/office table during the day. There is also a Queen size convertible sofa bed. Large sized mural photographs by the. [Read more]

1br - South Beach spot! Vacation Paradise.

$159.00

WELCOME TO MIAMI BEACH! Luxury Art Deco property at South Beach featuring one bedroom apartments conveniently located in an exclusive area, South of Fifth (SOFI).Quiet and cozy yet just 3 blocks from the beach. Brand new furniture, soft, 100 % cotton. [Read more]

3br - South Beach Miami Award winning Townhouse

$595.00

This magnificent five Story Townhouse is located in South Beach's trendiest new neighborhood " SOFI " (South of Fifth) The Claris Townhouse was recently awarded the Florida Builders Platinum Award for architecture in 2005. As you walk thru the beautifully. [Read more]

$79.00

The Mercury Hotel is a fully renovated Historic Miami Beach Art Deco Hotel. Our One Bed Room Executive Suite is located in the center of the Hotel building, over- looking the Pool and Court Yard. which means a quiet place to relax and sleep. no. [Read more]

2br - South Beach-Flagler Beach

$129.00

South Beach Luxuriously furnished condo on the Atlantic ocean. It features spacious rooms, a screened in patio and easily sleeps six. The master bathroom features a large garden tub and a separate shower. An interior laundry room with full size washer. [Read more]

2br - Miami Beach South Beach Miami Luxury Condo

$375.00

The condominium is perfectly located across the Sand at popular South of Fifth in the Miami Beach. Situated directly at Ocean Drive, the new professionally constructed Ocean Front condominium is just few steps away from most famous finest restaurants. [Read more]
Click Here for the Best Orlando Hotel Deals!
Check out Disney, Universal Islands of Adventure, Harry Potter, Sea World, the new Lego Park, Orlando after dark, Orlando Magic, House of Blues.